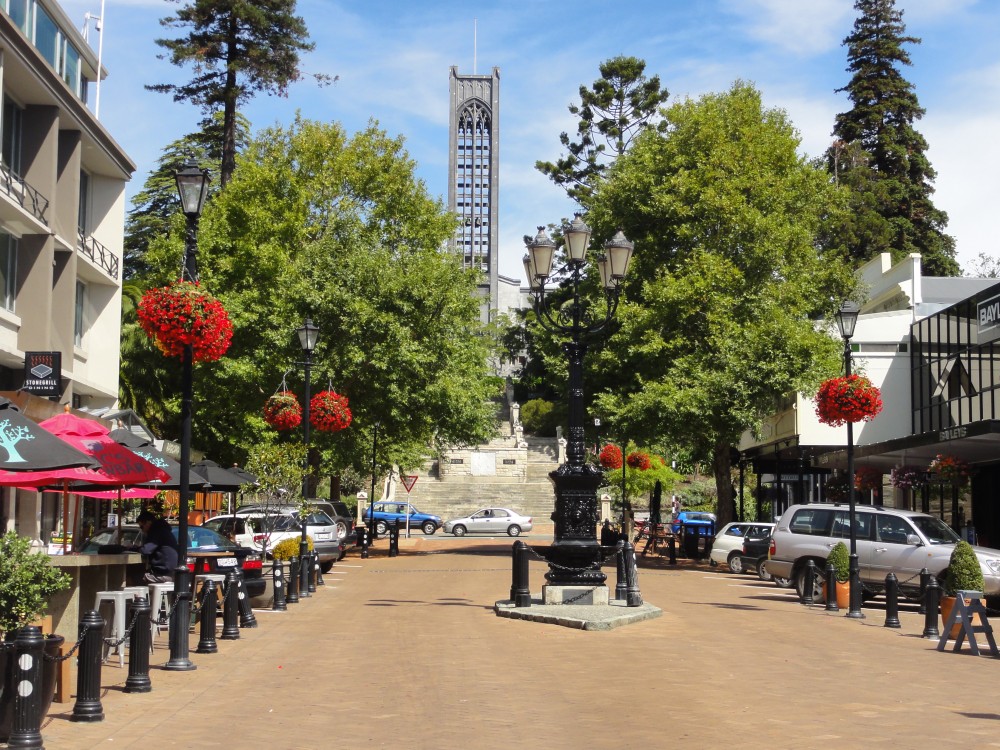 Nelson is one of the oldest cities situated on the Tasman Bay. Popular for its local arts, music, and handicrafts industry, the city hosts a wide range of cultural events that attract thousands of local and foreign tourists. Here you can find many art galleries, studios, and craft markets that sell a wide range of interesting collectibles. The city also has picturesque mountain ranges, lakes, and beaches. The place is quite engaging and I had a busy weekend during my stay in Nelson. Listed below are some of the best places in the city:
Tahunanui Beach
Tahunanui Beach is located in Bisley Walk and offers a great site for family outings or simply an evening stroll. The beach made of golden sand was neat and less crowded. The seawater was calm and perfect for a quick swim. Even though surfing is possible only during the summers, the place houses a playground for children, a few cafes, and lots of recreational facilities that can keep the visitors engaged and entertained throughout their stay.
Queen's Gardens
Nelson is quite popular for its amazing Queen's Gardens situated on Bridge Street. Located at the center of the town, the place is a botanical park established in the year 1892. The ornamental park is a perfect example of a classic Victorian garden adorned with all sorts of flowering shrubs, creepers, and a collection of heritage trees that look quite stunning. Visiting the park was a heavenly experience for me.
Founders Heritage Park
Founders Park located in Brooklands is a historic landmark that houses a heritage museum. I had to pay an entry fee of $7.00 to enter the museum. The exhibits are mainly of historical importance and primarily feature a heritage railway line offering train rides for the visitors. The place can take you back in time with its vintage buildings, vehicles, and shops. There are cafes and shops selling refreshments. Also, you can find some gift shops that offer unique and rare handmade artifacts.